Tijuana Customs, Aduana de Tijuana - Garita El Chaparral, GXR8+94 ,22010 Tijuana, Baja California, Mexico.
Border Crossing San Ysidro, GXV8+57 ,San Diego, CA 92173, United States, USA.
Border Crossing San Ysidro, GXV8+57 ,San Diego, CA 92173, United States, USA.
Tijuana Customs ,Aduana de Tijuana - Garita El Chaparral, GXR8+94 ,22010 Tijuana, Baja California, Mexico
Mexico - Usa Border Crossings, Tijuana Customs, Aduana de Tijuana - Garita El Chaparral Border crossing point.
San Diego–Tijuana is an international transborder agglomeration,straddling the border of the adjacent North American coastal cities of San Diego, California, United States and Tijuana, Baja California, Mexico. The 2012 population of the region was 4,922,723, making it the largest bi-national conurbation shared between the United States and Mexico, the second-largest shared between the US and another country.In its entirety, the region consists of San Diego County in the United States and the municipalities of Tijuana, Rosarito Beach, and Tecate in Mexico. It is the third most populous region in the California–Baja California region, smaller only than the metropolitan areas of Greater Los Angeles and the San Francisco Bay Area. The largest centers of the urban area maintain global city status and as a whole the metropolitan region is host to 13 consulates from Asian, European, North American, Oceanian, and South American nations. Over fifty million people cross the border each year between Tijuana and San Diego, giving the region the busiest land-border crossing in the world. Since the implementation of the North American Free Trade Agreement (NAFTA) in 1994, San Diego–Tijuana has become a dominant commercial center in the United States and Mexico.The economic success of globalization has allowed San Diego–Tijuana to grow to the third richest region in the former Californias region, with a GDP of $136.3 billion in 2002. Renowned for natural beauty, tourism is a leading industry in the region and its coastal environs have been paramount factors in the growth of action sports-lifestyle companies. Other key industries include military, biotech, and manufacturing. San Diego–Tijuana traces its European roots to 1542 when the land was explored by Portuguese explorers on behalf of imperial Spain. In 1601 it was mandated by the Spanish viceroy in Mexico City that safe ports be found, one of which would be San Diego Bay, for returning Spanish trade ships from Manila to Acapulco. During this mission, explorer Sebastián Vizcaíno was also told to map the California coast in great detail, leading to the further exploration of the modern-day site of San Diego–Tijuana.
---
Mexico - United States of America border crossing checkpoint at Tijuana - San Ysidro.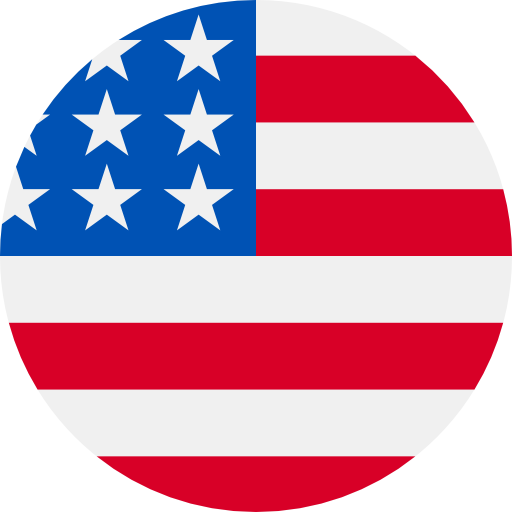 San Ysidro | San Diego | California | United States of America.
San Ysidro (Spanish pronunciation: [san iˈsiðɾo]) is a district of the City of San Diego, immediately north of the U.S.-Mexico border.It neighbors Otay Mesa West to the north, Otay Mesa to the east, and Nestor and the Tijuana River Valley to the west; together these communities form South San Diego, a practical exclave of the City of San Diego.Major thoroughfares include Beyer Boulevard and San Ysidro Boulevard.The 2010 census counted 28,008 people in San Ysidro, of whom 93% were Hispanic.Of those over 5 years old, 60% spoke Spanish and English "well" or "very well". 13% did not speak Spanish, and 10% spoke only English.San Ysidro is home to the fourth busiest land border crossing in the world.It is the second-busiest border crossing between two sovereign nations (after the Johor–Singapore Causeway) and the busiest border crossing in Western Hemisphere.
Statistics from the U.S. Department of Transportation state more than 15 million vehicles and 36.7 million people entered the United States at the San Ysidro Port of Entry in 2019. The great majority of these are workers (both of Mexican and U.S. nationality) commuting from Tijuana to jobs in the greater San Diego area and throughout southern California. There is also reverse traffic, both of workers traveling to maquiladoras in Mexico and those purchasing services or seeking entertainment in Tijuana. 2009 studies estimated that wait times for vehicles at the San Ysidro LPOE averaged 1.5 to 2 hours during the commuter peak period.
For pedestrians, in 2012, morning waits to enter the United States could last more than two hours — and twice that time during peak weekend periods. Roughly one-fifth of the 25,000 daily northbound crossers remained in San Ysidro to work, shop, visit family etc., according to the San Ysidro Chamber of Commerce. Many more boarded the San Diego Trolley or other public transportation to work, schools, stores, banks, medical appointments and family gatherings across San Diego County. In 2016 a second pedestrian crossing was opened, "PedWest", connecting Plaza Viva Tijuana via a walkway to the border next to the El Chaparral auto crossing, with Virginia Avenue in San Ysidro. San Ysidro is also where ICE deports the most Mexicans back into Mexico; in 2003, this was 360,172 people. Trucks cannot use the San Ysidro crossing and must use the Otay Mesa Port of Entry instead.
An expansion of the San Ysidro Port of Entry is taking place in three parts and was scheduled to be completed in the spring of 2014. The $577 million project will expand and veer Interstate 5 to the west. Slated to be built are a new northbound inspection facility, including primary vehicle inspection booths, a secondary inspection area, an administration space, and a pedestrian-processing facility. A new southbound inspection facility is also planned.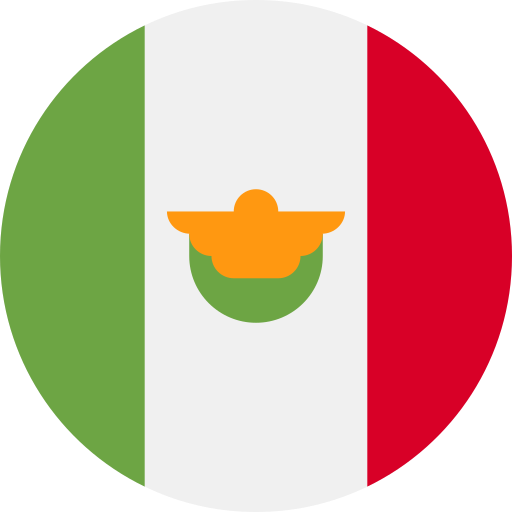 Tijuana | Baja California | Mexico.
Tijuana (US: /tiːˈ(h)wɑːnə/ tee-(H)WAH-nə,[a] Spanish: [tiˈxwana] (About this soundlisten)) is a city in Baja California, Mexico. In Southern California, Tijuana is often referred to as TJ or T.J.Baja Californians have adopted this pronunciation as Tiyei. In Spanish the demonym for someone from Tijuana is Tijuanense, while in English the demonym is Tijuanan. A very common slang term used for a person from Tijuana is Tijuanero. The nickname Tijuas is increasingly popular among residents and visitors alike. The phrase Yo Tijuaneo, ¿y tú? translates to I Tijuanate, and you?. This term comes from a new popular local verb Tijuanear meaning to Tijuana, describing the cosmopolitan aspects of living in the city and frequently crossing the border.
It is part of the San Diego–Tijuana transborder urban agglomeration and the larger Southern California megalopolis. As the 2nd-largest city in Mexico and center of the 6th-largest metro area in Mexico, Tijuana exerts a strong influence in education and politics, in transportation, culture, art, and manufacturing and as a migration hub. Currently one of the fastest-growing metropolitan areas in Mexico,Tijuana is rated as a "High Sufficiency" global city by the Globalization and World Cities Research Network.As of September 2019, the city of Tijuana had a population of 1,810,645, with its metropolitan area containing a population of 2,157,853 as of 2020, an estimated 2,002,000 within the urban area.
Tijuana is located on the Pacific coast of Baja California, and is the municipal seat and the cultural and commercial center of Tijuana Municipality (Mexican states are divided into municipalities, rather than counties as in the U.S.). Tijuana covers 70% of the territory of the municipality and contains 80% of its population. A dominant manufacturing center of the North American continent, the city maintains facilities of many multinational conglomerate companies. In the early 21st century, Tijuana became the medical-device manufacturing capital of North America. Tijuana is also a growing cultural center and has been recognized as an important new cultural mecca.The city is the most visited border city in the world; sharing a border of about 24 km (15 mi) with its sister city San Diego. More than fifty million people cross the border between these two cities every year. This metropolitan crossing makes the San Ysidro Port of Entry the fourth busiest land-border crossing in the world. It is estimated that the two border crossing stations between the cities proper of San Diego and Tijuana account for 300,000 daily border crossings alone.
Tijuana is the 45th largest city in the Americas and is the westernmost city in Mexico. According to the 2015 census, the Tijuana metropolitan area was the fifth-largest in Mexico, with a population of 1,840,710, but rankings vary, the city (locality) itself was 6th largest and the municipality (administrative) 3rd largest nationally. The international metropolitan region was estimated at about 5,158,459 in 2016, making it the third-largest metropolitan area in the former Californias region, 19th largest metropolitan area in the Americas,and the largest bi-national conurbation that is shared between US and Mexico. Tijuana is becoming more suburbanized like San Diego.
---
About
AllTraffiCams.com
Worldwide, WebBased Service for online traffic cameras, used to monitor traffic flow and road conditions.The purpose of this service is to monitor traffic flow, road and weather conditions, real time border crossing situation and to look for and manage incidents on major roads.Position cameras in a manner conducive to viewing precise traffic data to be provided by CCTV traffic monitoring systems that are usually integrated with road infrastructure.
These Online traffic cameras also can help drivers save time, can help keep you calm on the road ,mitigate traffic jams , and even save lives.